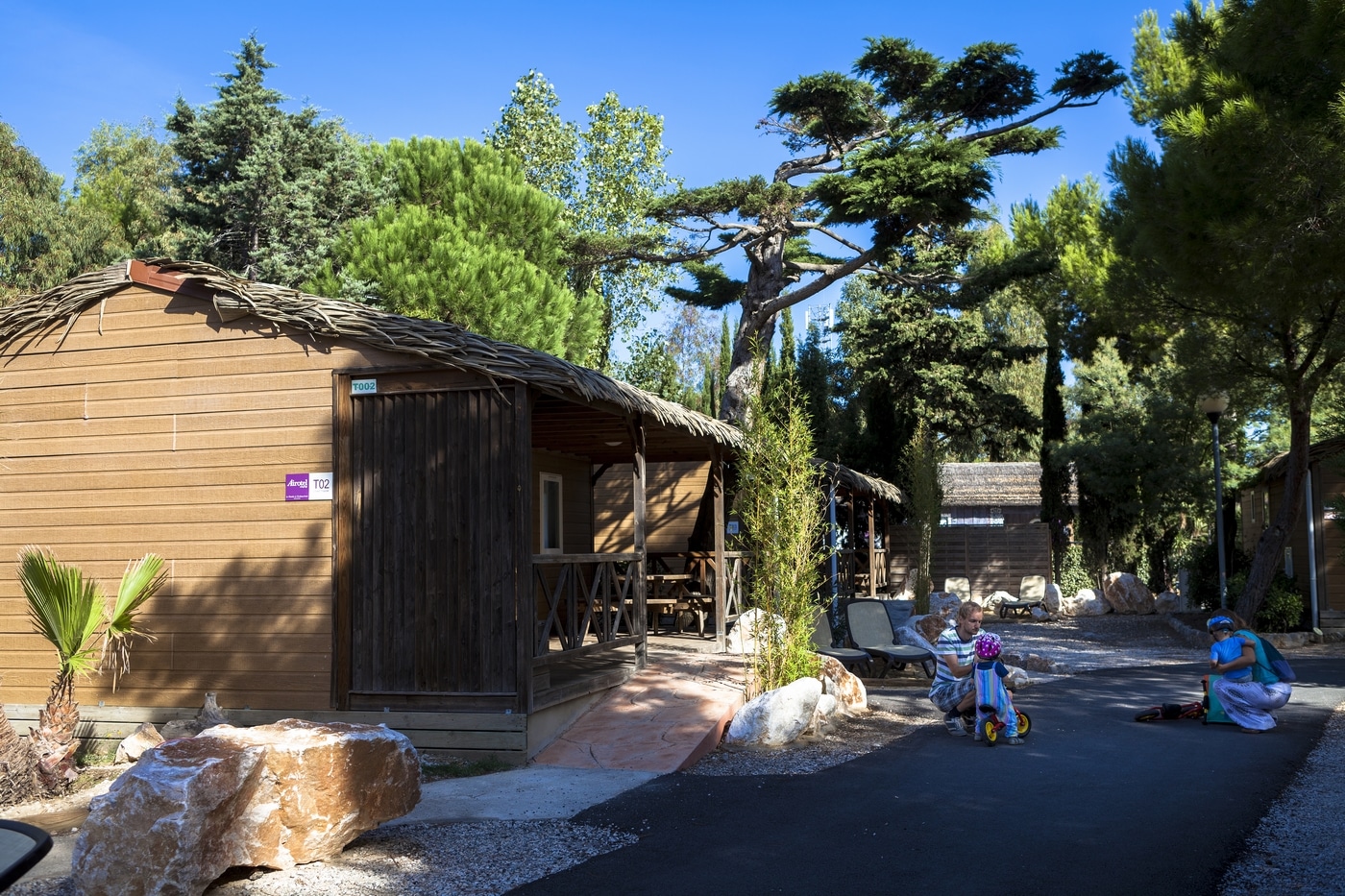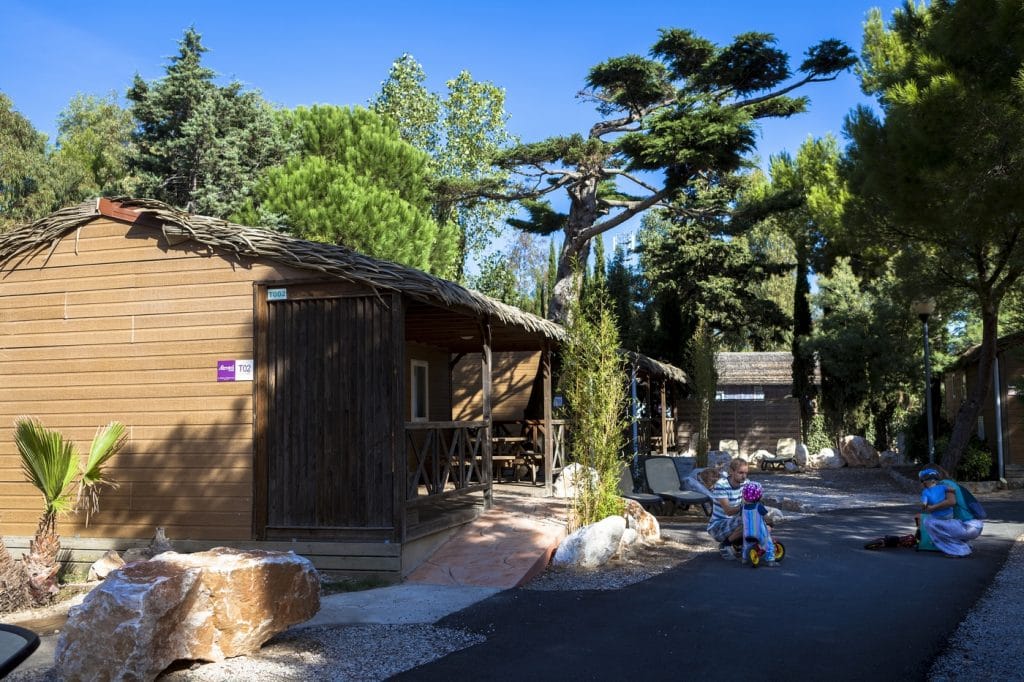 Chalet rental in the Pyrénées Orientales at Camping Le Floride in Barcarès
Among all our holiday rentals in Barcarès, come and enjoy a unique experience in a chalet at Le Floride campsite in the Pyrénées-Orientales.. Our 5-star hotel offers high quality services to make your holiday unique. You can enjoy direct access to the beach of Barcarès to relax and enjoy a breathtaking view of the sea. With its 'holiday village' feel, our campsite immerses you in a completely different world. A total change of scenery is guaranteed thanks to a 360° experience in the heart of a Polynesian atmosphere that will seduce travel lovers.
Prestigious chalets on the Mediterranean coast
Discover our prestigious chalets on the Mediterranean coast. These wooden accommodations take you to another world without neglecting your comfort. Thus, you will be able to take advantage of many facilities:
microwave
a refrigerator
air conditioning
a television
a wifi
a coffee maker
and even tableware for all your meals
You can also enjoy your own private garden furniture with two deckchairs waiting for you to relax. A corner of paradise in a chalet rental in Languedoc-Roussillon to recharge your batteries and please your whole family.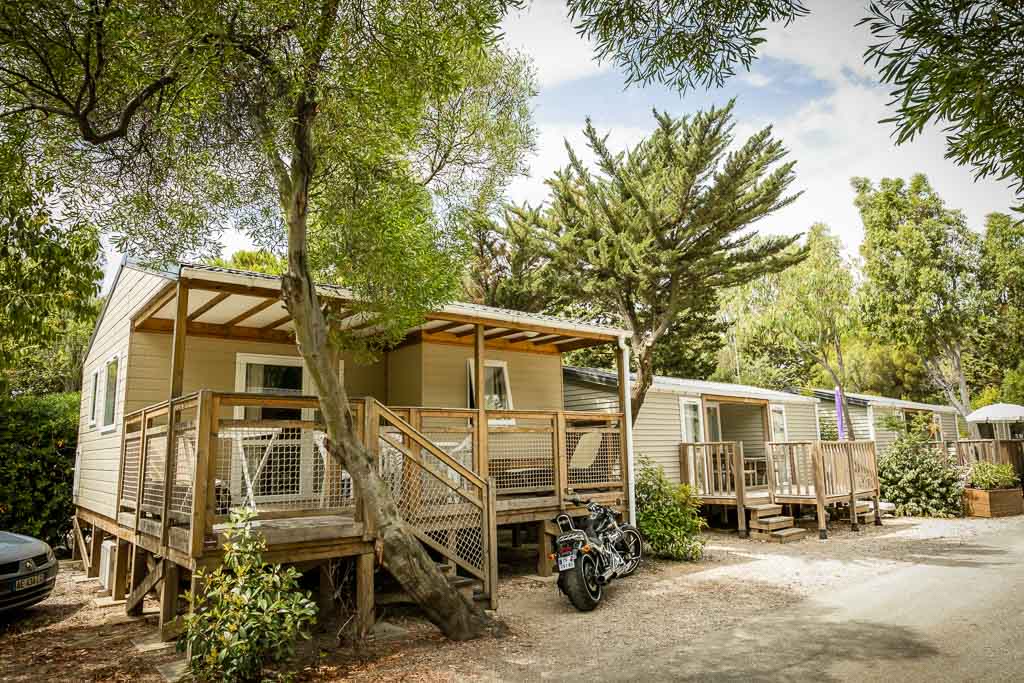 All this in a dream location that allows you to enjoy direct access to Barcarès beach only a few hundred meters away. You can enjoy the sea air while immersing yourself in a lively and friendly Polynesian atmosphere. A real change of scenery for a totally unique holiday. Although our chalets have winter connotations, these structures are not only reserved for stays in the mountains. They also give a real holiday feel in hot weather for a completely different atmosphere. This way you can feel like you are in a cabin in the heart of Polynesia without neglecting your comfort or the activities around you.
Experience a unique adventure with family and friends
So that you can share your adventures with others, our chalets can accommodate from 4 to 8 people. An ideal opportunity to go with your friends or family to a timeless place for a unique seaside experience. All this while enjoying the entertainment and comfort of our 5-star campsite. If you are looking for a chalet rental near Perpignan, why not visit Le Floride campsite in Barcarès for a comfortable holiday without forgetting the camping atmosphere that we love so much. There are plenty of activities on offer, as well as entertainment at the campsite that will keep young and old busy throughout their stay. Take them to the pool, the sea, the water park, hiking, biking and more, all within a few hundred metres of your home.
All our services are included in the rental price so that you don't have any hidden costs. You can choose a chalet with a suitable number of rooms, but also different locations within the campsite to personalise your experience. Finally, there are different ranges of comfort in our chalets to meet the expectations of adventurers, but also of families with specific demands.
Choosing your chalet location near Perpignan
To help you choose your pitch, we advise you to look at the map of the campsite and the different locations available. You will be able to choose the place, the exhibition and the atmosphere that suits you best, depending on availability. It is also an opportunity to discover all the services that our 5-star campsite has to offer, and to choose your pitch according to your interests, especially concerning the campsite activities.
Choose from our 3 chalet models:
Tropical chalet 6 to 8 persons
Chalet Savannah 5 persons
Colonial chalet for 6 people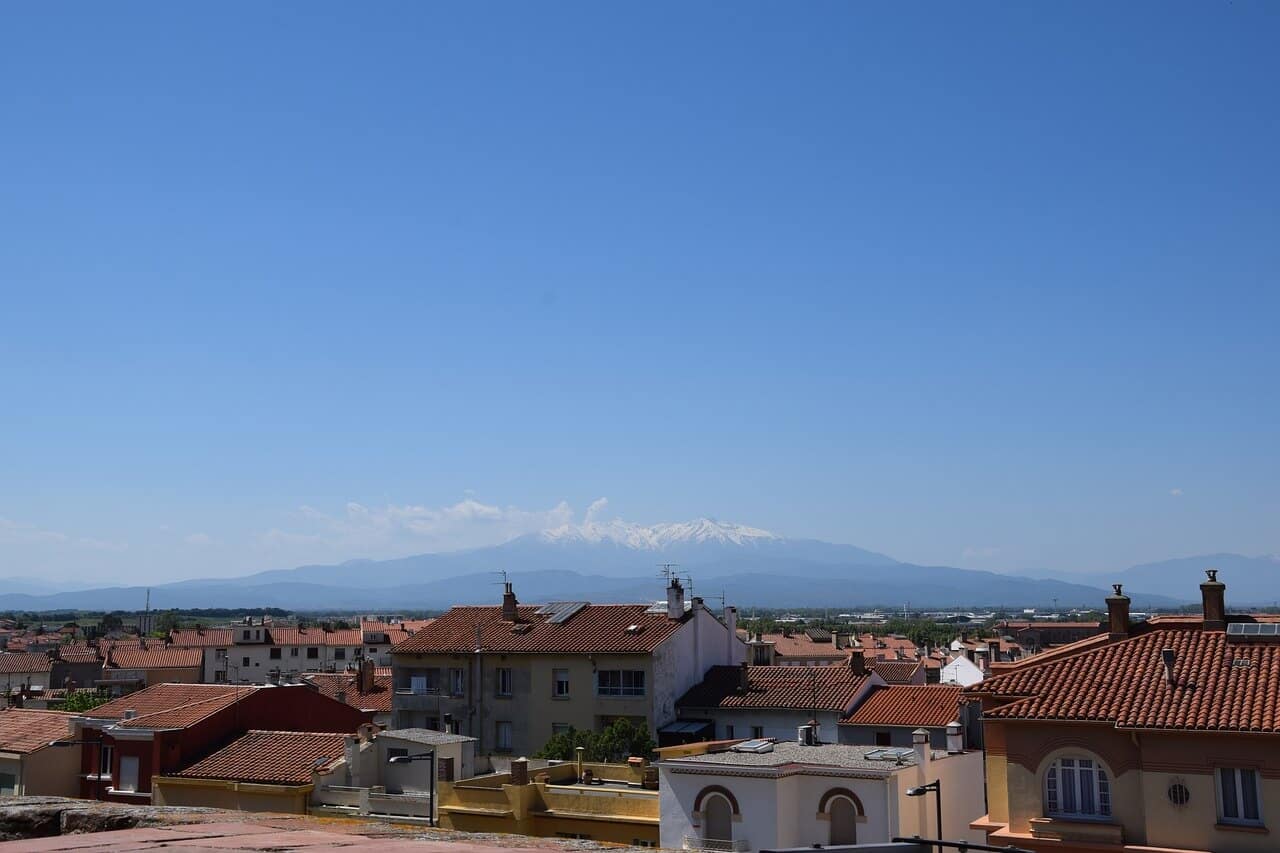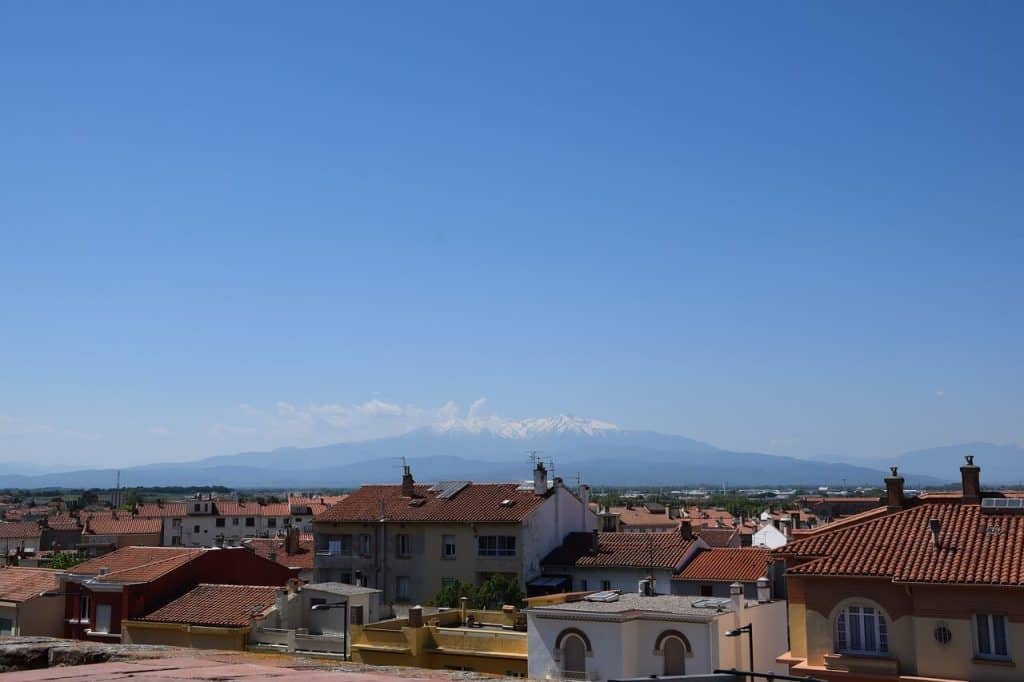 Your holiday in a chalet in the Eastern Pyrenees
By choosing a chalet rental in the Eastern Pyrenees, you can be sure to enjoy all the natural and cultural wealth of the region. Indeed, you will be able to take advantage of a climate very characteristic of the Eastern Pyrenees between sea and mountain. It is possible to get a change of scenery very easily without having to make long journeys. Visiting the Pyrenees Orientales is also about the spirit of the south with very dynamic town centres and festive atmospheres.
You can go for a bike ride or for a real adventure in the forest. There is no shortage of trails, and Barcarès is the ideal place to reconnect with your surroundings. You can also take advantage of the seaside atmosphere to have a drink by the beach, perfect your tan or go for hours of fun in the campsite's water park. It is also an opportunity to retrace the history of the region by visiting the castles, churches and numerous historical monuments that make the reputation of the Pyrénées-Orientales.
Discover also our other accommodations: